R1 – Mobile Unit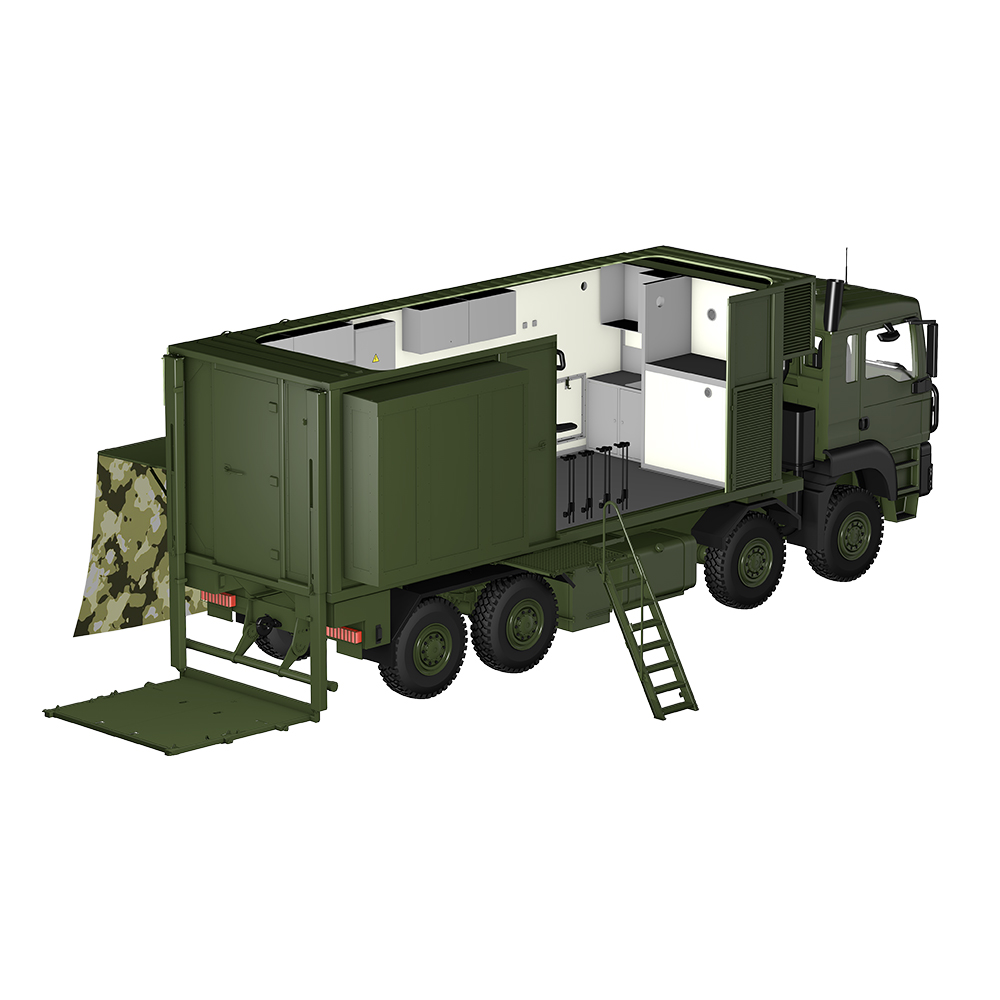 Role 1medical support includes the capabilities for providing first aid, immediate lifesaving measures, and triage.
MMH R1 mobile unit is Role 1 level of care combined with rapid deployment and patient transport capabilities. Unit includes one doctors workstation, one area for first aid and four patient holding cots that can be equipped with ventilators and monitors and can be used when unit is on the move.
Oxygen supply is available in all areas. Oxygen generator can be included with up to 20 litres per minute support.
Doctors workstation is equipped with tilting stretcher holder, patient monitor and ventilator, aspirator, and infusion pumps. Also with a heating cabinet and infusion heater. Fridge is available for drug storage.
First aid area is equipped also with the monitor and ventilator, when higher level of care is needed.
R1 also includes wash up station, four seats for the personnel and one working table for medical documentation, Control and Communication).
Additionally, it will contribute to the health and well-being of the unit through provision of guidance in the prevention of disease, non-battle injuries, and operational stress. Normally, routine sick call and the management of minor sick and injured personnel for immediate return to duty are a function of this level of care.
STANDARD R1 INCLUDES:
Operating workstation
Monitor-Defibrillators
Ventilators
Infusion pumps
Infusion line warmers
Aspirators
Oxygen Generator 20LPM
Refrigerator
Heating cabinet
PC Workstation
ALSO INCLUDED:
Air conditioning
Electrical and diesel heating
Wash station
4−6 holding bays